Summer camps at Brighton College International School, Bangkok
Academic English and fun activities
10th - 28th July 2023 (3 weeks)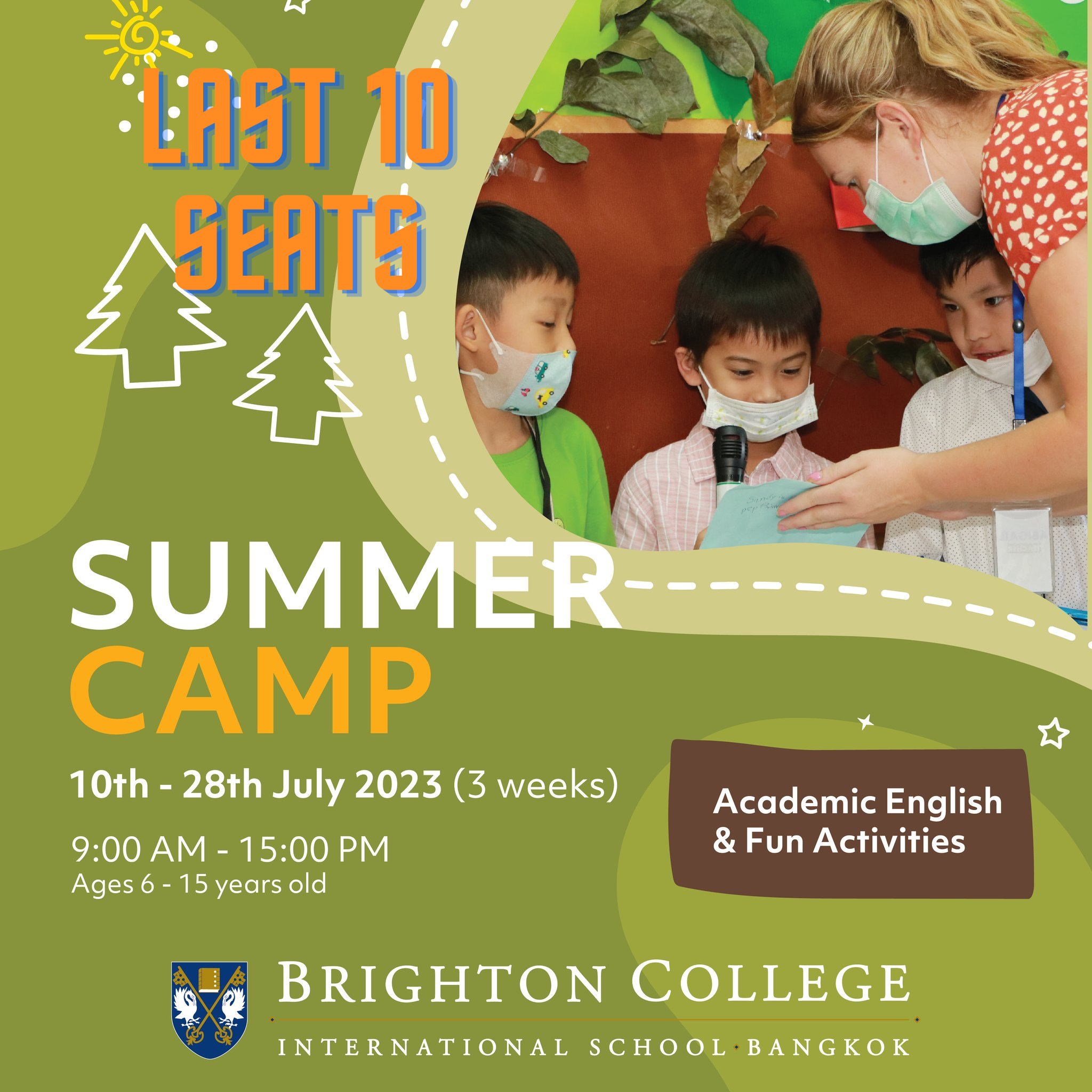 9 am - 3 pm daily
Ages: 6 - 15 Years old
Price: 43,000 THB per camper
Activity outlines
Learning by doing 
Our Project classes use English in real situations to encourage campers to engage with each other in order to complete tasks and projects.
Our specialized project curricula are written with a chosen themes minds. Campers are encouraged to be part of a team to undertake tasks and to complete projects that can be displayed or presented.
To achieve the desired outcomes, we use a mixture of established and innovative teaching methodologies.
Our task-based learning encourage learners to engage in activities that provide active and engaging experiences to support the learning process. 'Problem-solving' snd 'discovery' are at the forefront, as learners are challenged to improve their language and skills.
Content and language-integrated learning ensures that campers engage with language learning more effectively when they use it as a means of acquiring useful information. The language learning process is designed to be  both challenging and accessible.
Theme description
'Young Explorers'
The 'Young Explorers' theme is designed to introduce campers to the experiences of famous explorers from the 12th century to the present day.
Campers will participate in many activities as they learn about transportation, geography, people, customs, different eras and discoveries. They will encourage to work as a team and to collaborate together to achieve their goals; to formulate questions and to gather information that will help them when learning and planning their own explorations on land, in the sea or into space.
Campers are challenged to solve tasks that will improve their deduction and logic skills, their vocabulary and their ability to describe events and people though the ongoing exploration role-plays during the camp.
Creating teamwork through encouraging talent and logical thought!
We believe that building relationships though effective teamwork is an integral part to any successful camp. As such, we dedicate the early afternoon period to activities designed to improve these important life skills.
We use a competitive but friendly environment to encourage logical and strategic thinking while also allowing opportunity for individuals to show and excel in their own individual talents. All activities are closely supervised, and our experienced staff provide support and encouragement to all campers at all times.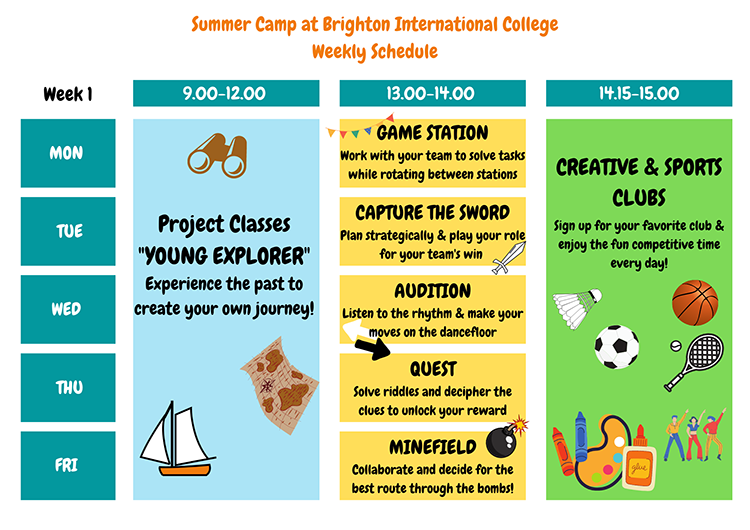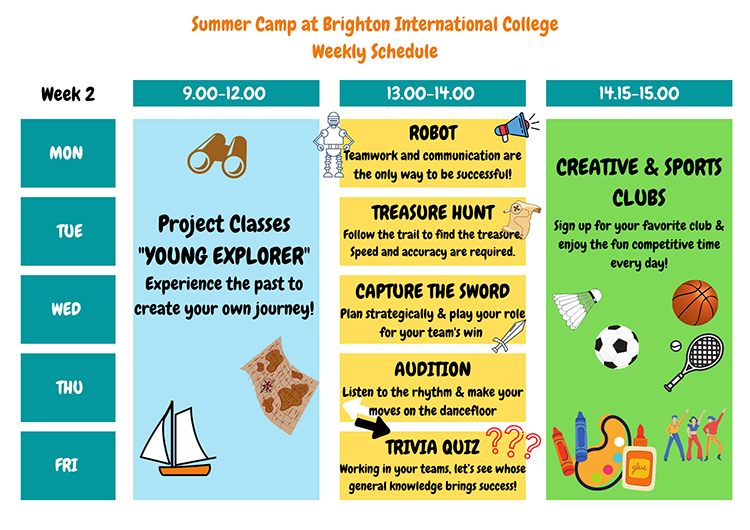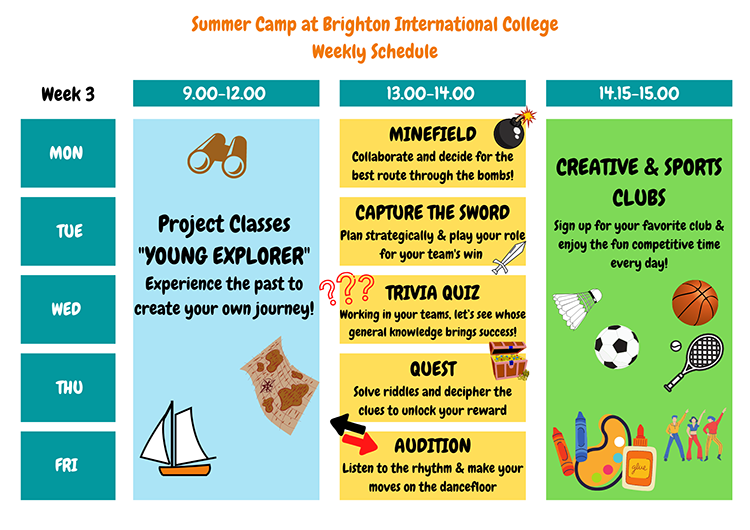 For more information, contact: Tel. +66(2)136 7898
Email: @email