Nick joined Brighton College Bangkok in 2022 having worked in several of the UK's largest and leading academic schools for more than 25 years. Most recently, Nick was Headmaster of Stamford School in the UK, short-listed as School of the Year by Independent School Parents and Sports Schools of the Year by the Times Educational Supplement in 2021. Nick has a degree in social and political sciences from Durham University, a Masters Degree in Educational Leadership and an impressive track record of educational improvement and of innovation in teaching and learning. Nick continues to write regularly on school leadership for several educational journals, and is committed to achieving the very highest academic standards and educational outcomes for all pupils.
Image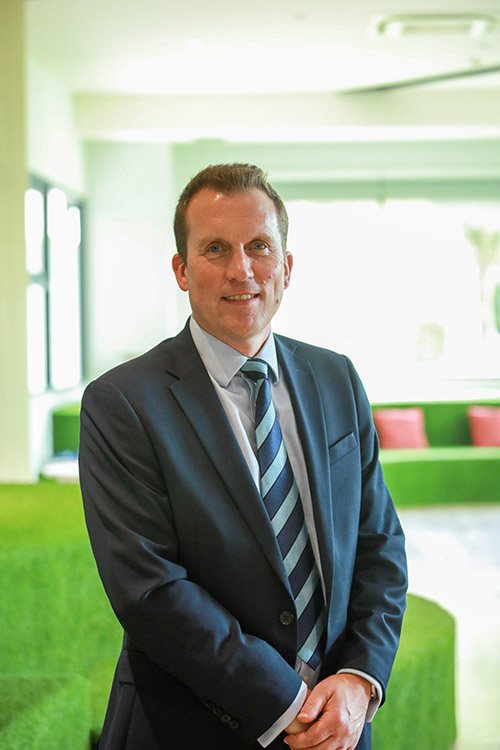 Maytinee Bhummabhuti
Bursar
Khun May graduated with a BBA Honours degree from Chulalongkorn University and pursued her education in San Diego State University, U.S.A. with an Honours degree in MS Advance Finance. She has a strong background in Finance and more than 20 years work experience in several multinational companies in Thailand. Prior to joining Brighton College Bangkok, she was General Manager of one of the leading financial service companies in Thailand where she was responsible for overall management of finance and administrative departments in the company. She is currently Bursar at Brighton College Bangkok and oversees all non-academic aspects of the College.
Image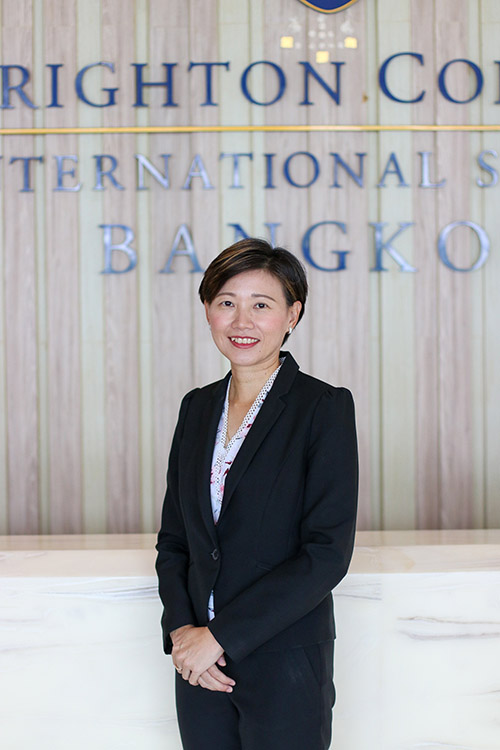 Carly Barber
Head of Senior School
Carly started teaching in an outstanding UK school in Southampton in 2002, and went on to work as a Head of Science in Surrey, moving to become a senior leader in a rural school in East Sussex in 2011. Here she trained as a school inspector with the UK national inspectorate, Ofsted. Before leaving the UK, she also completed the National Professional Qualification for Headteachers. She joined Brighton from an international school in Rome where she was Head of Senior School. Carly continues in the pursuit of lifelong learning and is currently undertaking an MBA in Educational leadership (International) with the Institute of Education, UCL.
Image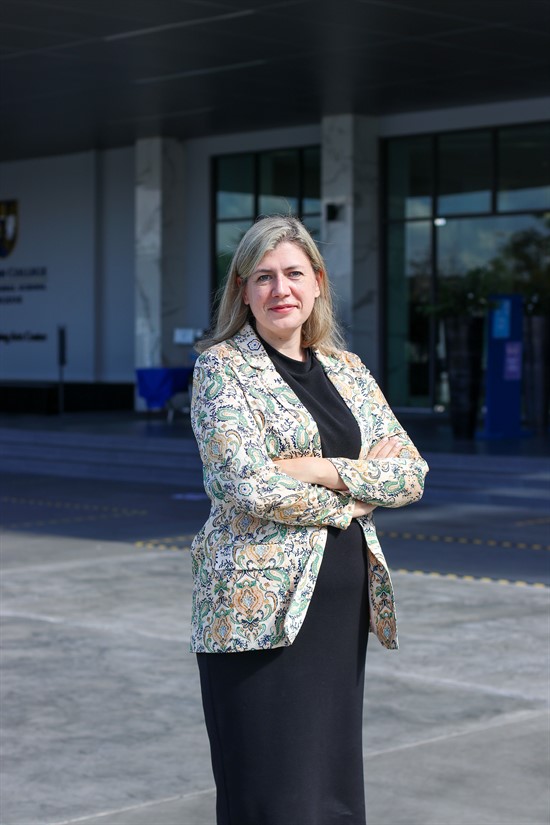 Siobhan Wyper
Head of Preparatory School
Siobhan joined the College as a founding member of staff in 2016. As an expat child, she was brought up internationally and studied her undergraduate degree at Leeds University, completed a junior MBA in Madrid and Oxford and her Masters degree in Early Years Education in Madrid. She is a true believer in empowering children to do their best through growth mind-set giving them the tools they need to succeed in life. Siobhan is a great advocate for Early Years education and ensuring that the years in the Preparatory School give pupils the skills needed to support them through their academic career. She believes in creating a nurturing and engaging learning environment to encourage a pupil's wellbeing and motivation, allowing each child to explore their curiosity and know that their knowledge has no boundaries.
Image