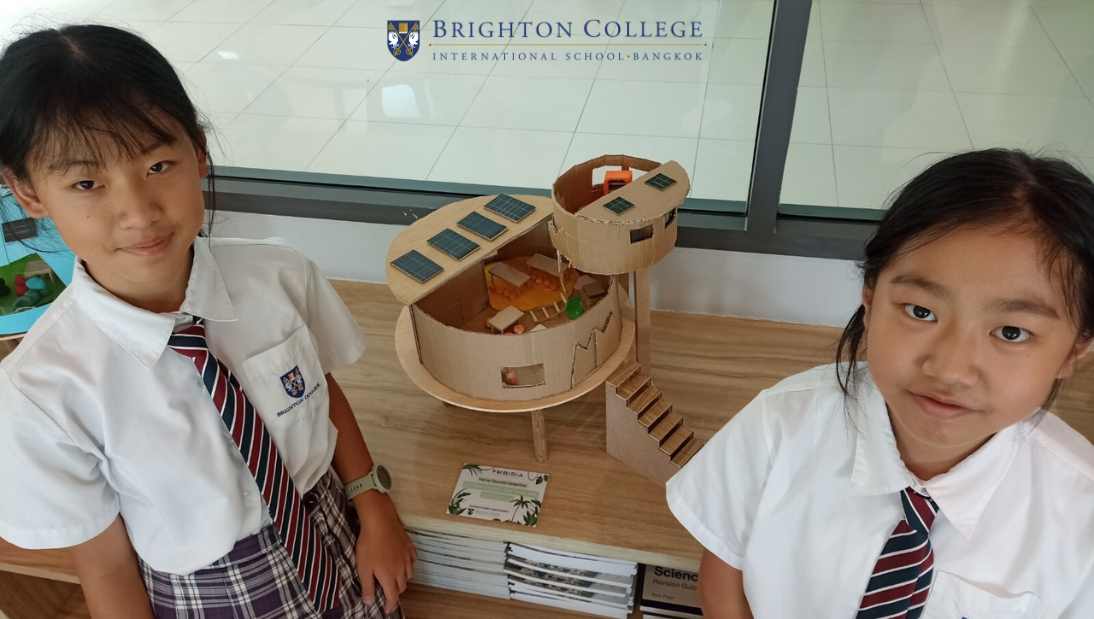 Our year 7 design and technology pupils worked hard last month to complete their architectural model. A big well done to all the groups for their hard work and commitment to the project.
The competition was tough with 23 schools competing but in the year 7 category, the prizes were all awarded to Brighton College Bangkok. In 3rd place, Pook and Primo did a very inspiring circle classroom with a tree at the heart of the classroom. In 2nd place, Cassie and Elaine did 2 learning spaces inspired by pumpkin shapes. In 1st place, Auey and Emmie created several learning spaces with a great level of detail. We are all very proud of your achievements!
The models are on display in the senior library, if you are interested in seeing them up close.
The Creative Arts Team